As you may be aware, the Church Hall grounds have been purchased by McCarthy and Stone who are planning on building a retirement home on the site.
Plans below: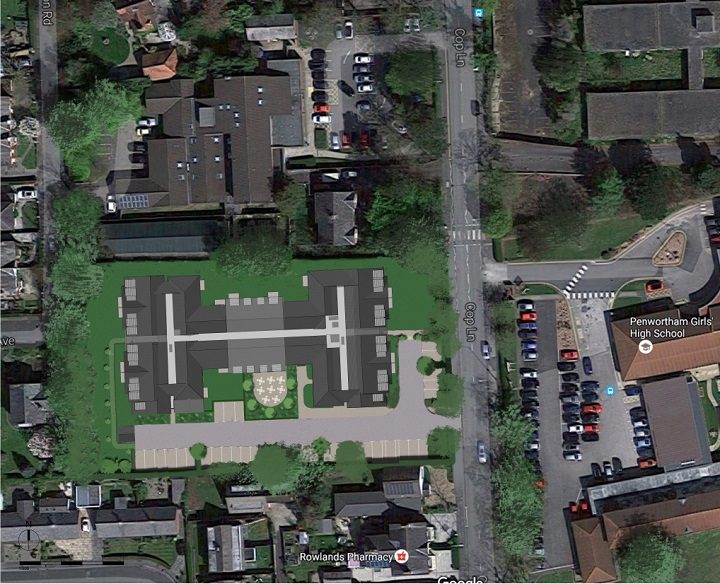 The Church Hall is now fenced off from the Scout Hut which means that we no longer have access to the Scout Hut from Cop Lane.
We will therefore be using the rear entrance of the hut from this day forward. The rear entrance is situated on Mornington Road and can be reached by turning off Liverpool Road onto Lawrence Road and then on to Wembley Avenue.
Unfortunately the road is quite narrow, so please park considerably so that we disturb the neighbours as little as possible.